Online Procedure on KCR KIT Scheme Registration and KCR KIT Application Status Check at kcrkit.telangana.gov.in website….
If you're reading this article, there is a good chance you already know about the Telangana State KCR Kit Scheme. This scheme plays a vital role when it comes to taking care of lactating mothers and children in the State by providing kits to them.  Some of the most notable items available in the KCR kit of Telangana State include baby oil, dresses, powder, diapers, shampoo, and many more.
The good news is that eligible mothers can now complete the registration online. Well, that's precisely what this simple guide will help you uncover today. Keep reading to find out more about KCR Kit scheme registration & KCR Kit application status check.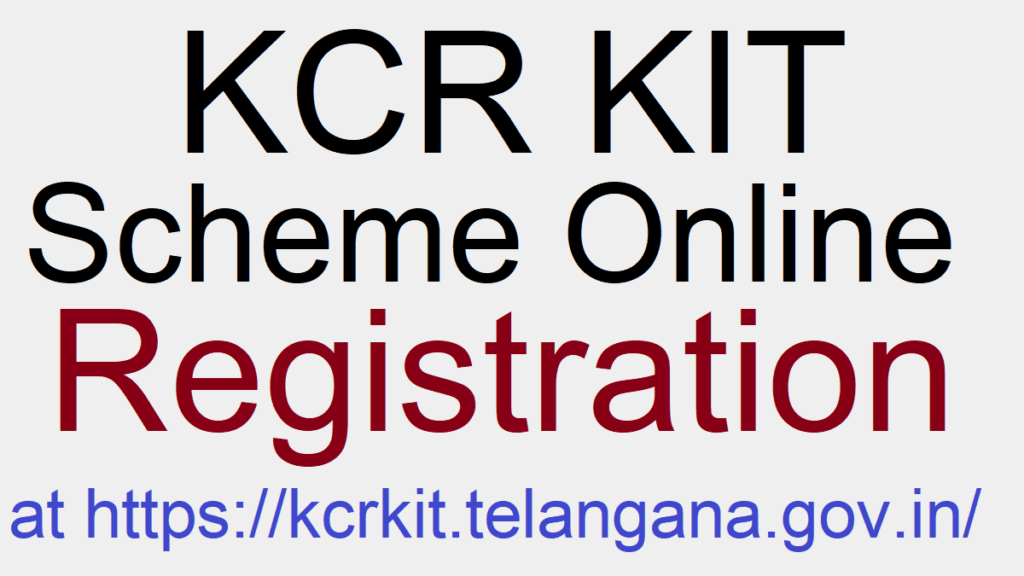 How to Apply for KCR Kit Scheme Online Registration at kcrkit.telangana.gov.in
First things first, visit the official website of KCR Kit – https://kcrkit.telangana.gov.in
On the portal's homepage, type in your Username and Password
Enter the 'Captcha Code' displayed before clicking on the 'Sign-in' button
A new page will appear where you should click on the 'Mother/Child Registration'  option
Fill in the 'Mother ID/ Aadhaar ID' before clicking on 'New Registration'
You can now be able to see the KCR Kit online registration form. Correctly fill in all the details including Address, Mobile number, Date of Registration, to mention a few
Next, click on 'Previous Delivery Details'
You'll then have to select the Gravida, Parity, Abortions, Live, Death and Obstetric Formula
Click on 'ANC Details'
Now select the ANC Number, ANC Date, ANC Place, and any other detail requested
Click on the 'Update' button to proceed
After filling and updating all the mandatory details, click on the 'Submit' button
Finally, enter the 'Immunizations Details' and click on 'Submit' button to complete the registration process
By following the above-given steps, it will only be a matter of time before you complete the registration for KCR Kit Scheme. Keep in mind you can also track your application status online on the portal.